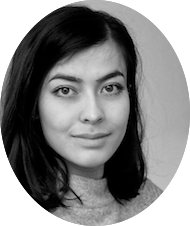 Bio
I am a PhD student at the UCL Department of Security and Crime Science. I also work as a research assistant on the ERC-funded GRIEVANCE project. The focus of my research is understanding and predicting threats of violence by using computational linguistics. I currently work on projects examining language use in lone actor terrorist manifestos, extremist forums, and threats to public figures.
News (Winter 2018-2019)
We are conducting interviews with social media companies for our project on human-machine integration for extremist content removal. The project is funded by RUSI (with Paul Gill, Stuart Macdonald, and Bennett Kleinberg)
I will speak at the Terrorism & Social Media conference in Swansea, 25-26 June 2019. The talk will focus on linguistic trajectories of YouTube's alt-right. More info and registration here.
Brief CV
2018-present: PhD student UCL Department of Security & Crime Science, supervised by Paul Gill & Bennett Kleinberg
2015-2017: Research Master's degree in Psychology, University of Amsterdam
2012-2015: Bachelor of Liberal Arts & Sciences (Psychology + Linguistics), University College Utrecht
Recent publications
Recent talks
I co-organised a workshop on linguistic temporal trajectory analyis at the European Computational Social Science symposium 2018. You can find more information here.
Violent mood swings: intra-textual sentiment of lone-actor manifestos. Talk at VOX-POL: Violent extremism, terrorism, and the internet: present and future trends, Amsterdam, Netherlands (August 21, 2018). Slides and data.
Violent mood swings: intra-textual sentiment of violent lone actor manifestos. Talk at the annual Society for Terrorism Research conference, Liverpool, UK (September 6, 2018).
Find me on..