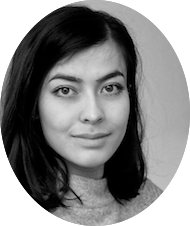 Bio
I am a PhD student at the UCL Department of Security and Crime Science. I also work as a research assistant on the ERC-funded GRIEVANCE project. The focus of my research is understanding threats of violence by using computational linguistics. I am interested in developing solutions to better understand and counter radicalisation, extremism, terrorism, and other forms of violence.
News (spring/summer 2019)
Brief CV
2018-present: PhD student UCL Department of Security & Crime Science, supervised by Paul Gill & Bennett Kleinberg
2015-2017: Research Master's degree in Psychology, University of Amsterdam
2012-2015: Bachelor of Liberal Arts & Sciences (Psychology + Linguistics), University College Utrecht
Recent publications & pre-prints
Soldner, F., Ho, J., Makhortykh, M., van der Vegt, I., Mozes, M., Kleinberg, B. (2019). Uphill from here: Sentiment patterns in videos from left- and right-wing YouTube news channels. 3rd Workshop on Natural Language Processing and Computational Social Science. Paper.
Kleinberg, B., van der Vegt, I., Arntz, A., Verschuere, B. (pre-print). Detecting deceptive communication through linguistic concreteness. Paper here.
Previous activities
Find me on..