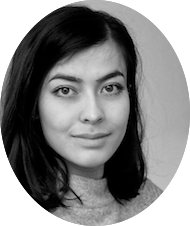 Bio
I am a PhD student at the UCL Department of Security and Crime Science. I also work as a research assistant on the ERC-funded GRIEVANCE project. The focus of my research is understanding threats of violence by using computational linguistics. I currently work on projects examining language use in lone actor terrorist manifestos, extremist forums and YouTube videos, and threats to public figures.
News (Spring 2019)
We have conducted interviews with social media companies for our project on human-machine integration for extremist content removal. The project is funded by RUSI (with Paul Gill, Stuart Macdonald, and Bennett Kleinberg and a report will be published on their website shortly.
I will speak at the Terrorism & Social Media conference in Swansea, 25-26 June 2019. The talk will focus on linguistic trajectories of YouTube's alt-right.
I will speak at the Society for Terrorism Research conference in Oslo, 20-21 June 2019. My talk will focus on developing the GRIEVANCE dictionary: understanding terrorist language use (with Bennett Kleinberg, Paul Gill). I am also a co-author for the paper presentation: Towards Open and Reproducible Terrorism Studies (with Sandy Schumann, Bart Schuurman, & Paul Gill).
Brief CV
2018-present: PhD student UCL Department of Security & Crime Science, supervised by Paul Gill & Bennett Kleinberg
2015-2017: Research Master's degree in Psychology, University of Amsterdam
2012-2015: Bachelor of Liberal Arts & Sciences (Psychology + Linguistics), University College Utrecht
Recent publications & pre-prints
Kleinberg, B., van der Vegt, I., Arntz, A., Verschuere, B. (pre-print). Detecting deceptive communication through linguistic concreteness. Paper here.
Previous talks
I co-organised a workshop on linguistic temporal trajectory analyis at the European Computational Social Science symposium 2018. You can find more information here.
Violent mood swings: intra-textual sentiment of lone-actor manifestos. Talk at VOX-POL: Violent extremism, terrorism, and the internet: present and future trends, Amsterdam, Netherlands (August 21, 2018). Slides and data.
Violent mood swings: intra-textual sentiment of violent lone actor manifestos. Talk at the annual Society for Terrorism Research conference, Liverpool, UK (September 6, 2018).
Find me on..