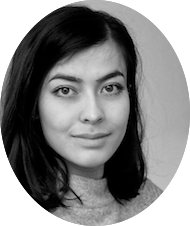 Bio
I am a PhD student at the UCL Department of Security and Crime Science. I also work as a research assistant on the ERC-funded GRIEVANCE project. The focus of my research is understanding threats of violence by using computational linguistics. I aim to develop solutions to better understand and counter radicalisation, extremism, terrorism, and other forms of grievance-fuelled targeted violence. I am also interested in improving research transparency within and beyond the field of crime science: check out the open science seminar series I co-organise.
News (spring/summer 2019)
We have conducted interviews with social media companies for our project on human-machine integration for extremist content removal. The report is available here (with Paul Gill, Stuart Macdonald, and Bennett Kleinberg.
Brief CV
2018-present: PhD candidate, Department of Security & Crime Science, University College London, supervised by Paul Gill & Bennett Kleinberg
2015-2017: Research Master's degree in Psychology, University of Amsterdam
2012-2015: Bachelor of Liberal Arts & Sciences (Psychology + Linguistics), University College Utrecht
Recent publications & pre-prints
Previous activities
Find me on..